Tugie – Tenacious E.P. – OBLIVION007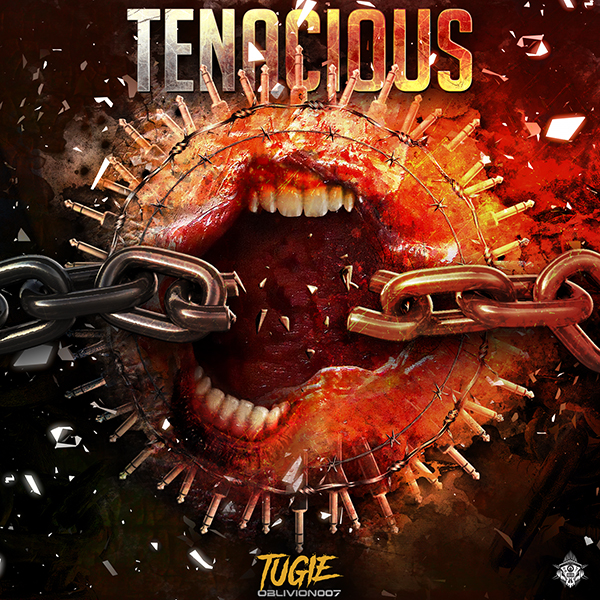 Tugie – Tenacious E.P.
Oblivion Underground Recordings 007
Appearing for the first time on Oblivion Underground Recordings, UK producer Tugie brings a dark and complex 3 tracker, fusing D&B elements with Hardcore at the higher end of the bpm scale.
"Ill Skills" twists and turns with underlying dark effects and relentless edits, setting off the EP with style. "Raise The Fuck Up" takes us further into UK Hardcore territory, with a high energy kick and breaks that compliment and enhance the vibe. Finally, "Who's Afraid Of The Dark" adds another layer of mayhem, ensuring any party will keep rocking while it plays.
See preview below.
Release Information :
Artist : Tugie
Title : Tenacious EP
Label : Oblivion Underground Recordings
Cat# : OBLIVION007
Release Date : 19/09/17
Mastering : Deathmachine
Design : KaM Artwork
Tracklist :
– Tugie – Ill Skills – 165bpm
– Tugie – Raise The Fuck Up – 185bpm
– Tugie – Who's Afraid Of The Dark – 195bpm
Webshops :
– Bandcamp : TBC
– Juno Download : TBC
– Hardtunes : TBC
Preview :
BandcampEPlabelmusicOblivion UndergroundOBLIVION007RecordingsreleaseReleasesTenaciousTugie