OBLIVION015: THE SATAN – LTD EDITION BUNDLE – PRE-ORDER YOURS NOW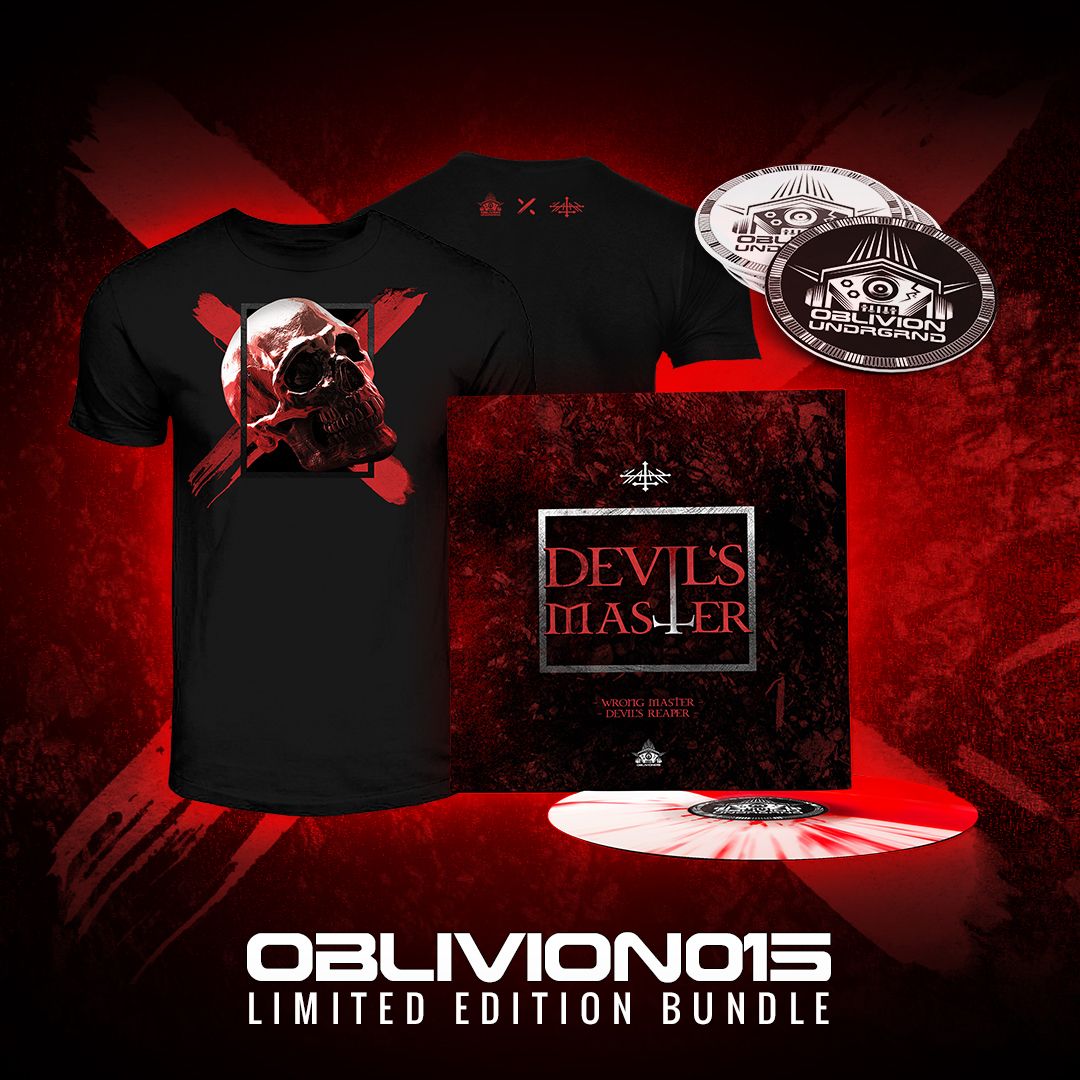 ❌ OBLIVION015: THE SATAN ❌
50 LTD EDITION COLLECTORS BUNDLE
PRE-ORDER YOURS NOW tinyurl.com/obl15bun
Dear Hardcore Enthusiast,
Allow us to present the Devil's Master EP: 2 tracks of utter bloodshed by one of the biggest names in hardcore: The SATAN
We asked Denis to do something a little bit different to his usual style, and boy did he deliver. "Wrong Master" is a 150BPM industrial monster that absolutely murders, and "Devils Reaper" is a 200BPM track that choke slams through multiple brutal kickdrums, sick edits and even some breakcore influences for the die hards out there 🤘
We have pressed all of this into another special vinyl. Its half and half Transparent Red & Opaque White with a Blood Spray effect.
Each of these 10" vinyls are hand-made so no two are the same: Every copy is unique.
We pride ourselves in only making a very limited and exclusive amount, so don't miss your chance to get your hands on a truly exclusive item for your collection!
There are only 50 Limited Edition Bundles available.
The bundle contains the following:
♦ 10″ Hand-Made Vinyl
(50/50 Transparent Red/Opaque White Blood Spray)
♦ Limited Edition The Satan T-shirt
♦ Digital Download (on release date)
♦ Full colour double sided artwork cover
♦ Limited Edition Beer Mats/Drink Coasters
♦ Oblivion Underground Sticker Pack
————————————-
► GET YOURS NOW & SEE THE CONTENTS:
tinyurl.com/obl15bun
————————————-
Tracklist:
– 01. The Satan – Wrong Master – 150 BPM
– 02. The Satan – Devil's Reaper – 200 BPM
Information:
Release Information :
– Artist : The Satan
– Title : Devil's Master
– Label : Oblivion Underground Recordings
– Cat# : OBLIVION015
– Release date : 01/05/2020
– Mastering : Deathmachine
– Design & Artwork : KaM Artwork
– Executive Producer : Joe ET