FREAKSHOW LTD EDITION MERCH REVEAL
🎃 𝗙𝗥𝗘𝗔𝗞𝗦𝗛𝗢𝗪 𝗠𝗘𝗥𝗖𝗛 𝗗𝗘𝗦𝗜𝗚𝗡 𝗥𝗘𝗩𝗘𝗔𝗟 🎃
We're sure you've all already seen our freaky line-up for this Halloween, but allow us to present our exclusive limited edition merch design by KaMart Design.
What a masterpiece and instant collectors item!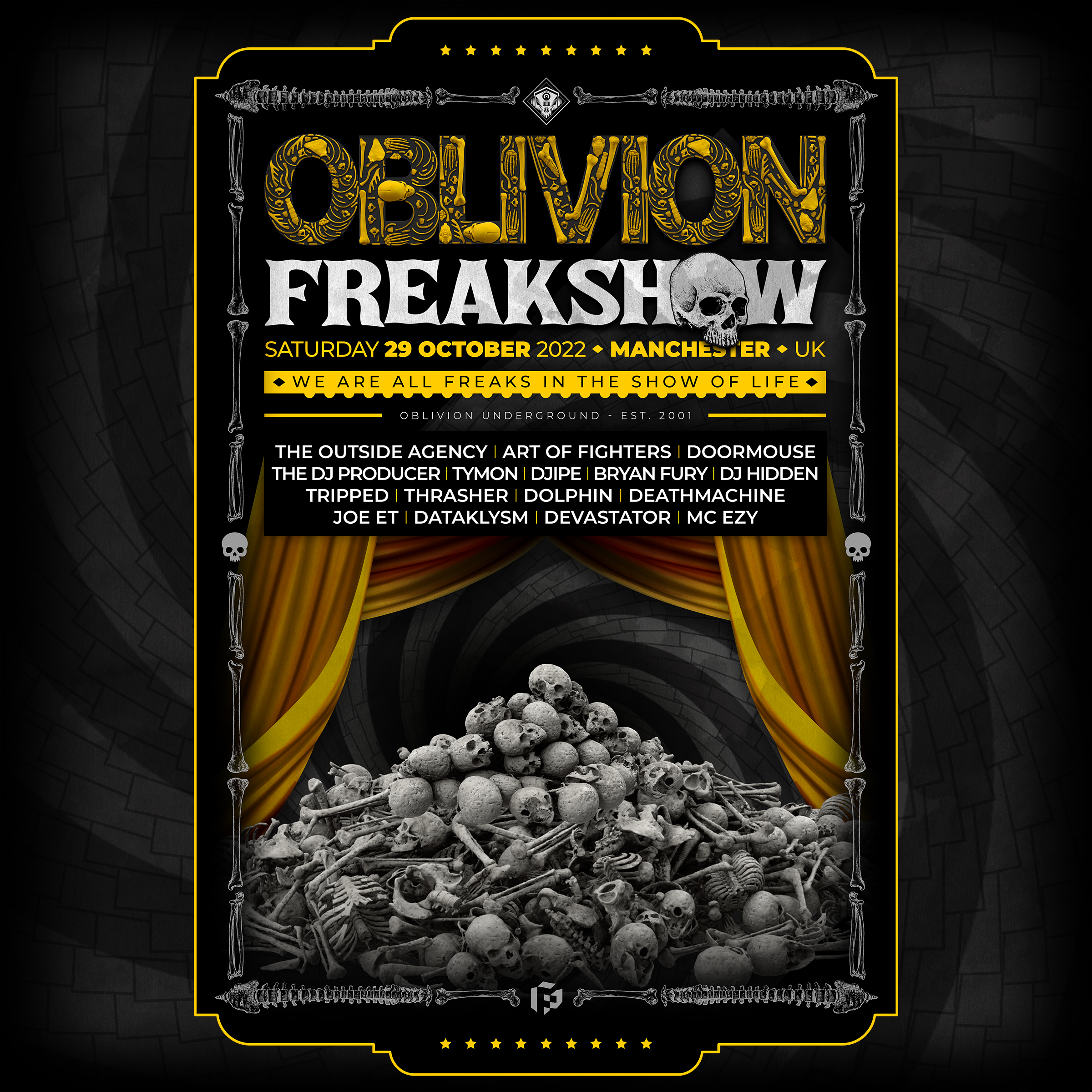 If you hold a VIP ticket for OBLIVION : FREAKSHOW, you will get this beauty on a t-shirt when entering the venue along with the pre-party entry, a LTD edition poster, a queue fast track and a drink!
If you hold a Standard ticket to the event, we have also made it possible for you to upgrade.
You might also be able to grab one for more from the merch' stall in the club, if there are any left… 

Make the wise move and show your support and inner Freak proudly!
EnglandeventExclusive DesignHalloweenKaMartLimited EditionManchestermerchOBLIVION : FREAKSHOWpartyraveT-shirtUKVIP packVIP ticket